Helga & Johannes Erritzoe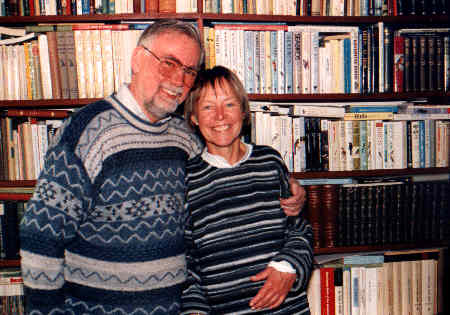 New articles:
Møller, A. P., J. Erritzøe, F. Karadas & T. A. Mousseau. 2010:
Historical mutation rates predict susceptibility to radiation in Chernobyl birds. 
J. Evol. Biol. 23: 2132-2142.
Møller, A. P., H. Erritzøe & J. Erritzøe. 2011:
A behavioral ecology approach to traffic accidents:
Interspecific variation in causes of traffic casualties among birds.
Zool. Research 32 (2): 1-13.
Erritzoe, J. 2011:
What a sparrow bib can reveal. 
Intern. Stud. Sparrows 35: 16-18.
Galván, I., J. Erritzøe, K. Wakamatsu & A. P. Møller. 2012:
High prevalence of cataract in birds with pheomelanin-based coloration. 
Comp. Biochem. Physiol. A 162: 259-264.
Erritzøe, J., C. F. Mann, F. P. Brammer & R. A. Fuller. 2012:
Cuckoos of the World.
Christopher Helm, London