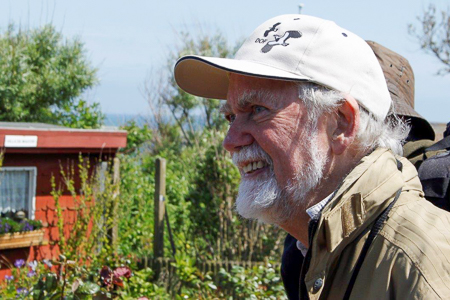 Johannes Erritzoe received his training as a taxidermist at the Zoological Museum in Copenhagen. In 1954 he opened his own firm at 9, Sct. Pauls Plads in Copenhagen. At the beginning most customers were private people, but in the happy 60's the firm increasingly catered to schools and museums all over the world. The firm was soon the biggest in Denmark with seven employees.

The firm was closed in 1969 and Johannes Erritzoe took over the management of Peters Tierpräparation, Hamm, at that time the biggest German taxidermist firm. Here all animals ranging from Goldcrest to Elefants were stuffed and big-game hunters were the most common customers.

Johannes Erritzoe migrated back to Denmark in 1973, and from then on he has worked as a taxidermist together with his German-born wife, Helga, in the south of Jutland. He was one of the three founders of the Danish Taxidermist Society and was vice-president for the first 12 years. During the same period he was also an external examiner at the final examination of the apprentices.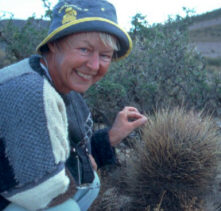 Helga Erritzoe's great passion are cacti and painting.
Larger picture
Helga Boullet Erritzoe, who is also a taxidermist, has illustrated two of the books which the couple has produced until now.

Johannes Erritzoe served some years on the committee of the local section of the Danish Ornithological Society and worked as an editor of book-reviews for Dansk Ornitologisk Forenings Tidskrift between 2000 and 2013. He is a member of 23 international ornithological societies, like BOU, AOU, RAU and DO-G. His greatest interests are ornithology and books on birds. Since 2001 Research Associate by the University of Alaska Museum.

On May 11. 2003 Johannes Erritzoe received an Honorary doctor of Science degree at the University of Alaska, Fairbanks for his bird research. On the occasion Prof. Dr. Jon Fjeldså from Zoological Museum in Copenhagen wrote the following in the Danish Ornithological Society's periodical (DOFT 97 2003: 97)
Since 2009 is the House of Birdresearch acknowled as a scientific institute by the Danish authorities. See more at CITES.